---
Style & Beauty
The otherworldly campaign of Gucci Flora Gorgeous Gardenia
As part of Gucci Floral fragrance line, the Flora Gorgeous Gardenia is a timeless classic floral scent you can wear, not just during spring, summer, but all year round. Composed of Red Berries, White Gardenia, Patchouli and Brown Sugar, the floral blend bouquet evokes an airy backyard garden in the spring where the buds burst into bloom – […]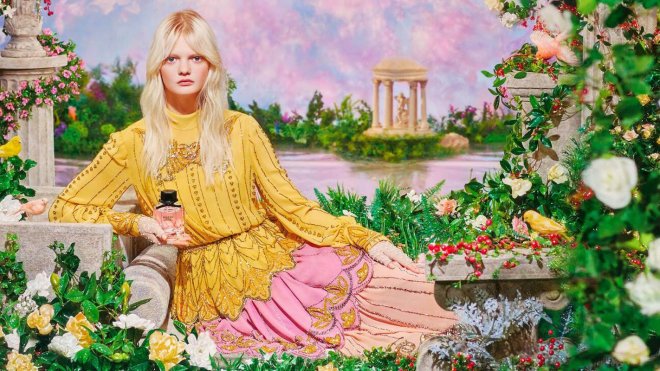 As part of Gucci Floral fragrance line, the Flora Gorgeous Gardenia is a timeless classic floral scent you can wear, not just during spring, summer, but all year round.
Composed of Red Berries, White Gardenia, Patchouli and Brown Sugar, the floral blend bouquet evokes an airy backyard garden in the spring where the buds burst into bloom – fetched by a warm note of Frangipani Flower.
While staying loyal to Gucci Floral line's signature hexagonal flacon, the limited edition repackage captures the elusive and untamed beauty of springtime with the nuances of lavender shade. The bottle is refined in blue-tinted purple, finished with black Gucci lettering and bow around the neck.
In conjunction with the release of Flora Gorgeous Gardenia 2020 edition, the ever-evolving Gucci Floral line is captured in a new advertising campaign shot by French artist duo Pierre et Gillies, starring Gucci's muse Unia Pakhomova.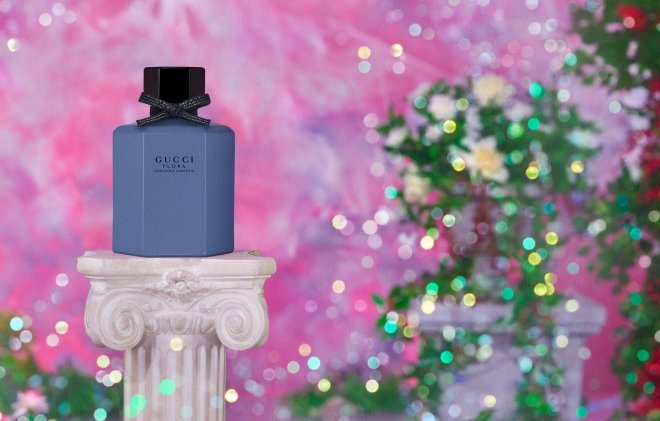 Which is the concept of Gucci Flora campaign?
The floral composition of the perfume, rich and inspiring, a dream garden of white gardenias, naturally transports us to a dreamlike universe inspired from the Viennese painter Hans Zarzka. This creative universe is also very close to that of Alessandro Michele.
Model Unia Pakhomova has a unique kind of beauty. How was having her as the protagonist of the campaign?
Unia is very mysterious, like an angel fallen from heaven. We were very impressed by her beauty. We had loved her style for a long time and when Gucci suggested her name to embody the campaign, we didn't hesitate. We were very thrilled to work with her.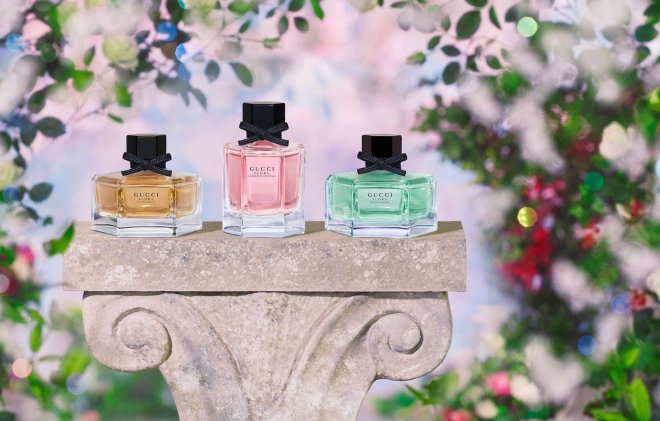 How this campaign meets your vision and your work?
Gucci trusted us and gave us the freedom to be truly ourselves in our creation. There is a real inspiration between our universe and Gucci's. It was exciting, a very beautiful adventure, a beautiful encounter.
Flowers are at the heart of many of your works, why?
We often use the flowers in our works. They are an element we like to play with, beautiful, generous, colorful. They are a real and inexhaustible inspiration for us, and they were also ideal to illustrate this perfume with a floral olfactive composition.
What is the common point between olfactory creation, painting and photography in your opinion?
For us, perfume creators, the "noses", are artists, just like a painter. That's why we have enjoyed the exciting experience of illustrating the richness of a fragrance through an image, and that it becomes our source of inspiration.
Visit gucci.com to find out more.
This article was originally published on www.lofficielmalaysia.com.