---
Style & Beauty
Mother-and-daughter fashion entrepreneurs Soo Shea Pin and Soo Wenfei on Feith
Mother-and-daughter fashion entrepreneurs Soo Shea Pin and Soo Wenfei are nostrangers to the fashion industry in Malaysia with Shea Pin herself being the person who brought in Anya Hindmarch and French Sole to Malaysia. And now, the two have embarked on a new venture, in the launch of Feith, a retail concept situated at Fahrenheit 88, Kuala Lumpur that showcases an eclectic […]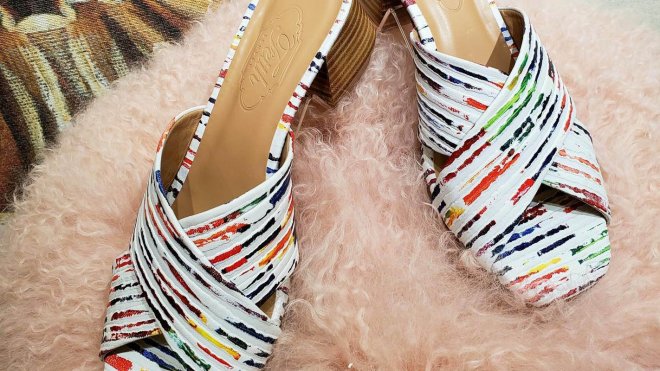 Mother-and-daughter fashion entrepreneurs Soo Shea Pin and Soo Wenfei are nostrangers to the fashion industry in Malaysia with Shea Pin herself being the person who brought in Anya Hindmarch and French Sole to Malaysia.
And now, the two have embarked on a new venture, in the launch of Feith, a retail concept situated at Fahrenheit 88, Kuala Lumpur that showcases an eclectic selection of European artisanal footwear brands, alongside Feith's debutant house brand.
 How did the idea and concept for Feith come about?
Soo Shea Pin (SP): After leaving my 20-year legal practice and being in fashion retail for 11 years, I realised it was time to start my own brand! In the rediscovery of my "faith" in life with my daughter Wenfei (or Fei), we created the portmanteau Feith. We have registered the Feith brand in London and are now working patiently on various platforms to create more (brand) awareness. It's going to be a long but magical journey!
Tell us about the Feith brand and its product curation.
SP: As we grow, we want to work and learn from other great partners so we decided to start as a multi-label boutique. The Feith brand of shoes are produced in Spain by a fourth generation shoemaker; France, Jonak is owned by a third generation family and it is a top performer at Galeries Lafayette; S.Novio is a London-based label but made in Italy. We are looking out for more "hidden gem" European brands to bring freshness and elegance to the shoe industry.
Soo Wenfei (WF): We are very focused on curating a beautiful amalgamation of elegant, chic and sensual styles in our storeto tell our story of what Feith represents and what women want in shoes. We hope this comes across when you visit our store.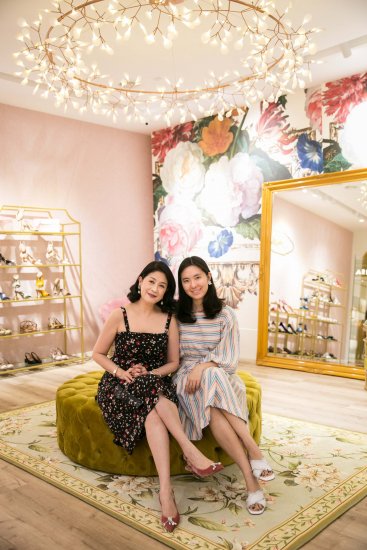 And the unique selling point of each of the brands?
SP: We believe that women should "look good and feel good" in their shoes … just looking good doesn't justify the pain and discomfort. Why should women have to suffer in heels and struggle silently in pain?
WF: For Feith, we strive to bring chic and comfort to a luxurious level with beautiful leathers and fabrications; Jonak's Parisian vibe is stylish yet wearable; S.Novio is all about lovely embellished designs and amazing Italian craftsmanship. All the brands provide a different feel but have the common goal of offering style and comfort for women to feel confident in.
Are you looking to retail Feith online soon?
SP: Definitely! We see a huge potential for our brand; we are working on creating our website and hope to launch the Feith brand in London next year!
This article was originally published on www.lofficielmalaysia.com.