---
Style & Beauty
#MeAndMyPeekaboo: Chloe x Halle celebrates sisterhood and Fendi Peekaboo
Fendi releases a new episode of #MeAndMyPeekaboo, starring the American R&B duo Chloe and Halle (@chloexhalle), as well as the house's new Peekaboo ISeeU bag. The latest #MeAndMyPeekaboo marks the very first time Fendi has given full creative control to the muse to realise the project, from the aesthetic to the creative team to collaborate with.  Through the vision of art director Andrew Makadsi, […]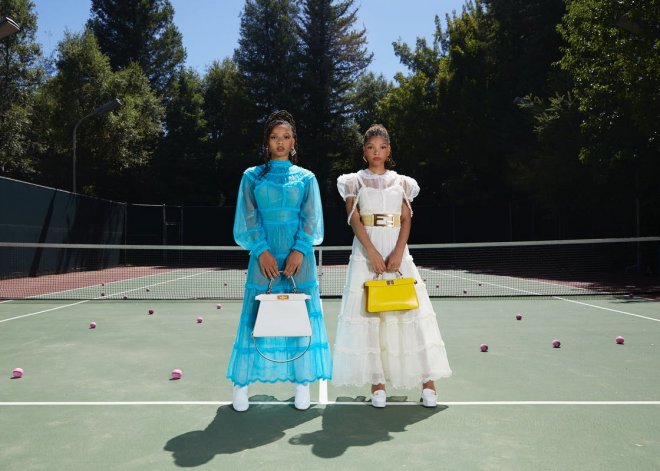 Fendi releases a new episode of #MeAndMyPeekaboo, starring the American R&B duo Chloe and Halle (@chloexhalle), as well as the house's new Peekaboo ISeeU bag.
The latest #MeAndMyPeekaboo marks the very first time Fendi has given full creative control to the muse to realise the project, from the aesthetic to the creative team to collaborate with.  Through the vision of art director Andrew Makadsi, videographer Derek Milton and photographer Julian Dakdouk, the campaign captures the unbreakable bond between the two sisters. 
"We have been more than happy to be part of this project. We have always been huge fans of FENDI and working side by side as sisters is truly a blessing" 
-Chloe X Halle
As the sun rises in LA, Chloe and Halle – clad in Fendi Pre-fall 2020 pieces styled by Zerina Akers – begin the day with a lovely breakfast with the companion of Fendi Peekaboo ISeeU, followed by a dip in the pool. The track, "Busy Boy", plays to Chloe x Halle's fearless creativity and style is definitely the icing on the cake of this sun-drenched campaign, whilst the grains and noises give off an intimate, relatable family video realness.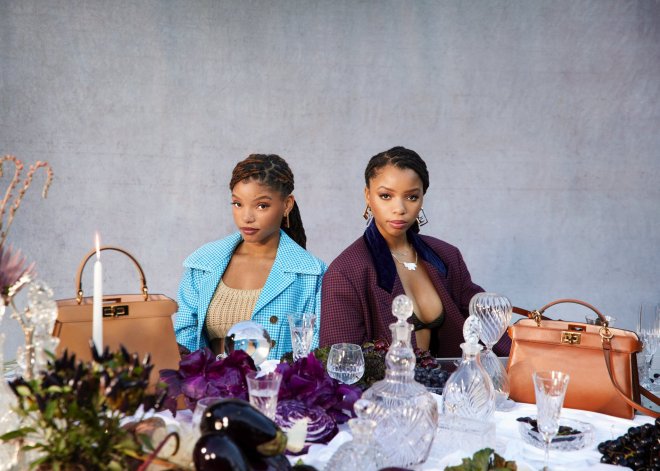 First introduced on Fendi Fall/Winter 2020 runway, the new Peekaboo ISeeU comes in an accordion-frame structure, to open in a deep 'smile' featuring inside pockets which is interchangeable in the options of different materials or personalised with one's initials.
Visit fendi.com to find out more.
This article was originally published on www.lofficielmalaysia.com.