---
Style & Beauty
Longchamp unveils Green Light, the new Fall 2020 collection
Longchamp introduces Fall 2020 Collection: Green Light, deeply rooted in the house's authentic visual identity. Inspired by the racetrack drawn by Turenne Chevallereau, who has also designed the Equestrian logo, the Dark Green carries the heritage and timeless elegance of Longchamp. And now, it is ingeniously reflected in the latest Green Light collection to showcase its contemporary, youthful energy. […]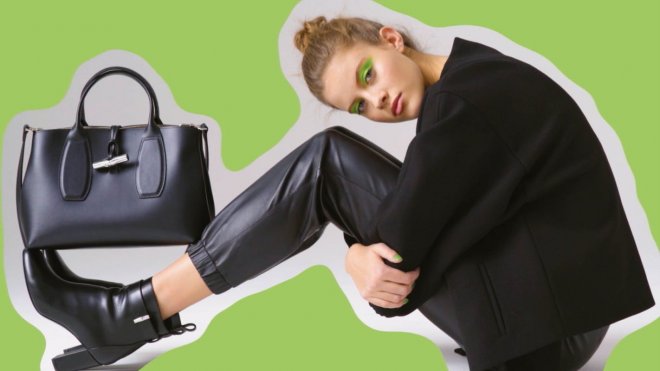 Longchamp introduces Fall 2020 Collection: Green Light, deeply rooted in the house's authentic visual identity. Inspired by the racetrack drawn by Turenne Chevallereau, who has also designed the Equestrian logo, the Dark Green carries the heritage and timeless elegance of Longchamp.
And now, it is ingeniously reflected in the latest Green Light collection to showcase its contemporary, youthful energy.
"Longchamp represents so many lives linked by our shared family values. I have always associated green with these values and the very strong bonds we share. It is our identity, our link, our source of light. Live, Love, Light… Longchamp" 
-Sophie Delafontaine, Artistic Director of Longchamp
The Green Light breathes in a new life at Longchamp. From the iconic Le Pliage to the now-classic Roseau and Freeminder sneakers, the flagship designs at Longchamp are captured in the Dark Green and new Green Light, embodying the Parisian house's timeless yet ever-evolving savoir-faire and visions.
Swipe the gallery to take a look at Longchamp Fall 2020 collection Green Light:
Visit longchamp.com to find out more.
This article was originally published on www.lofficielmalaysia.com.