---
Style & Beauty
Great Watches to Wear to a Rock Concert
Just three chords and the truth, played through distorted amps with loads of attitude. That's rock, and you'll need a watch on your wrist that's equally full of grit to make it through the night with you.
Bell & Ross BR 01 Burning Skull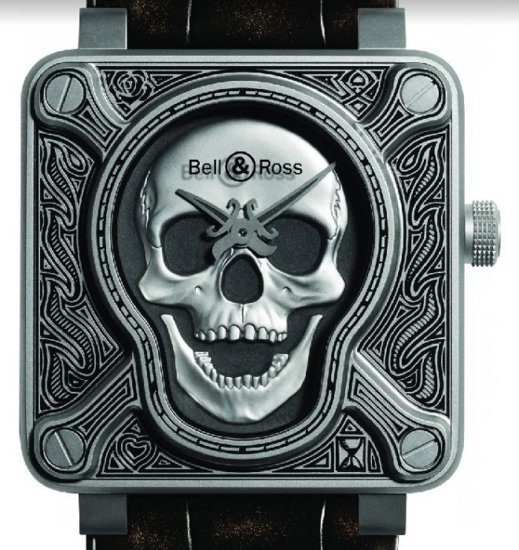 The skull motif in rock? It is almost too easy but hear us out. This symbol isn't just evocative of legends such as Guns N' Roses and Iron Maiden; the skull also represents memento mori, and the danger associated with living life on the edge. What better icon is there to identify your tribe with? In this watch, the skull is rendered in relief, and framed by an engraved case and bezel that's been in-filled with black lacquer to create a complete sculpture that would make any rocker proud.
Tag Heuer Carrera Heuer 01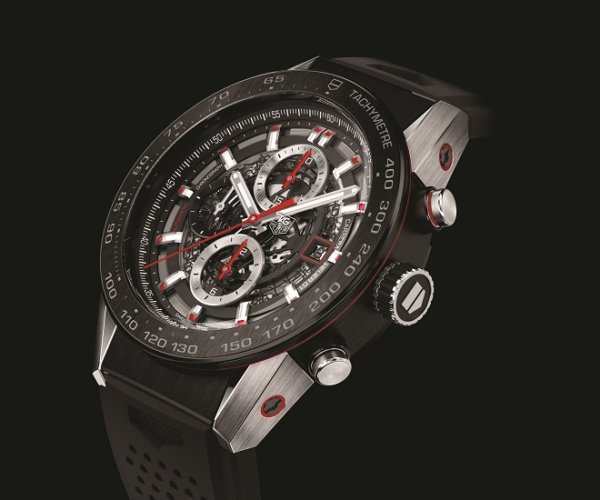 For a traditional "round" watch, this timepiece's case and movement sure are full of sharp edges and hard angles. The watch is modern through and through, right down to its in-house Heuer 01 chronograph calibre, and looks all set to rock. A 12-part modular case – designed to allow a staggering array of combinations of materials and finishings – seems almost like that Telecaster that you could tweak and modify to your heart's content.
Urwerk UR-105 T-Rex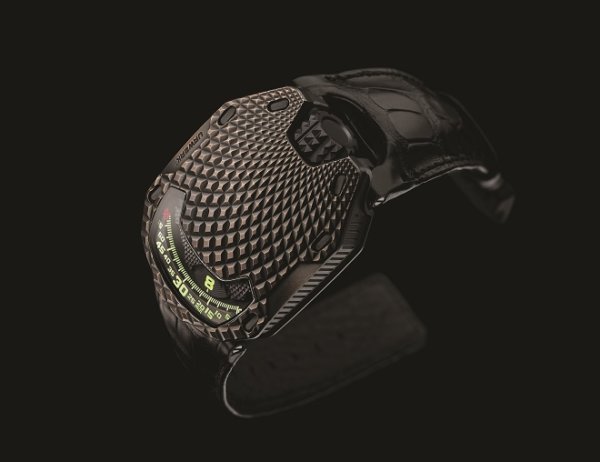 A sculpture on the wrist that's shaped like a shield, no less; Petrucci would be proud. A bronze "bezel" engraved with a pattern reminiscent of Clous de Paris guilloché adorns the upper surface of the watch, and brings to mind reptilian hide… and the leather
straps that rockers sling their axes from. Don't mind the sweat as you shred on your guitar – it'll only add to the unique patina of this timepiece.
See also: Great watches to wear to a rap or hip hop concert.
Breitling Avenger Hurricane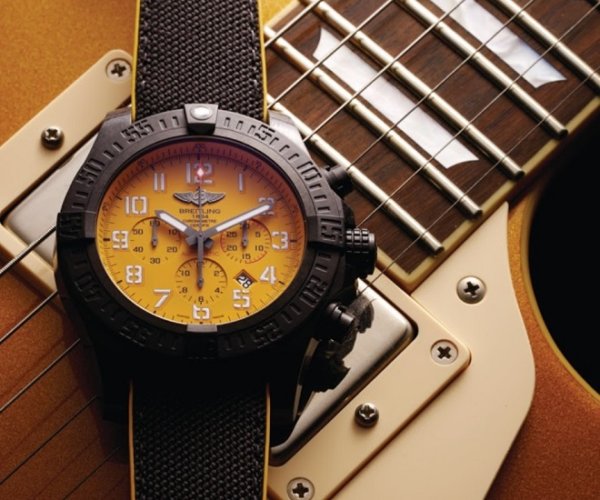 It may have been conceived for the cockpit, but the Avenger Hurricane is far from a one-trick pony. With a yellow dial set against a black case and strap, this 50mm behemoth makes for a bold statement on the wrist, and comes built tough to survive the rigours of rocking out. Of course, what good's a watch if its strap doesn't pass muster? A tough textile-rubber hybrid strap keeps the watch securely fastened to the wrist, while remaining sweat resistant. The fact that it complements a Les Paul Goldtop is just icing on the cake.
Words by Jamie Tan. Photography by greenplasticsoldiers. Art direction and styling by Evon Ching.
From: World of Watches #37.

Save
Save
Save
Save
Save
Save
Save
Save