---
Style & Beauty
Chaumet Paris Reopens The 12 Place Vendôme Flagship Hôtel Particulier
Chaumet reopens the 12 Place Vendôme flagship hôtel particulier, showcasing the Maison's iconic milestones and history in an array of new layouts, décor, boutiques, grand salons and workshops.
Reopening its brand-new refurbished flagship at the 12 Place Vendôme in Paris, the high-end jewellery and watchmaker's, Chaumet hôtel showcases an array of new layouts, décor, boutiques, grand salons and workshops.
Chaumet Reopens The 12 Place Vendôme Flagship Hôtel Particulier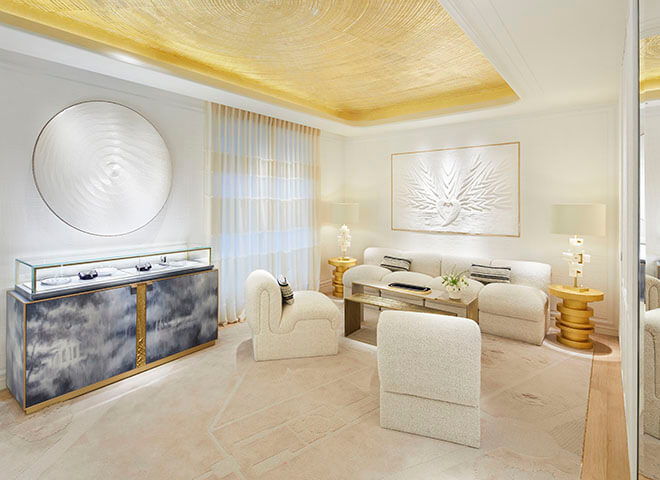 The auberge's restoration which balances longstanding traditions with modernity, highlights metaphorical cornerstones of the Maison as its founder intended them – representing the core values and heritage of the Chaumet brand whilst serving as a monumental epicentre of legendary Parisian jewellery since its inception in 1812.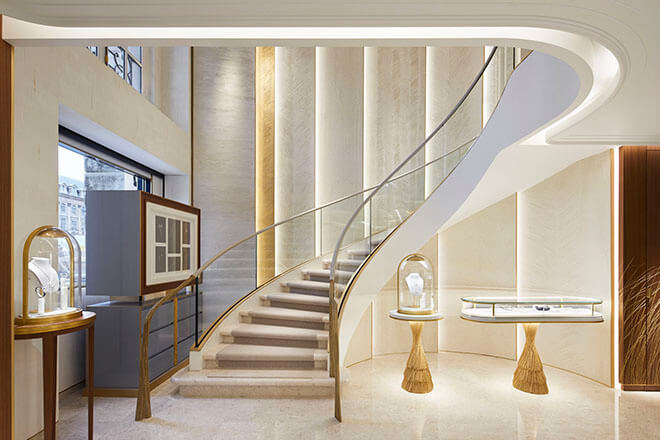 With the Joséphine, Liens and Jardins collections showcased on the ground floor, the Chaumet hôtel takes guests on a journey through the brand's iconic milestones and history. Incorporating delicate décor in form of embroidery, upholstered walls, engraved walnut panelling, finely gilded stone, and a grand staircase – each element pays tribute to the Maison's foundational love story, through evoking the passionate correspondence of French Emperor Napoléon and his first wife Joséphine.
Joining in celebration of its 240th anniversary, a slew of esteemed guests such as Coco Rocha, Cindy Bruna, Camila Coelbo and Leonie Hanne, gathered in honour of the Maison and its established building – which now features a variety of historic and cultural spaces, plus the High Jewelry workshop where Chaumet creations are born under the direction of Benoît Verhulle and his team of jewellers, setters, polishers and apprentices.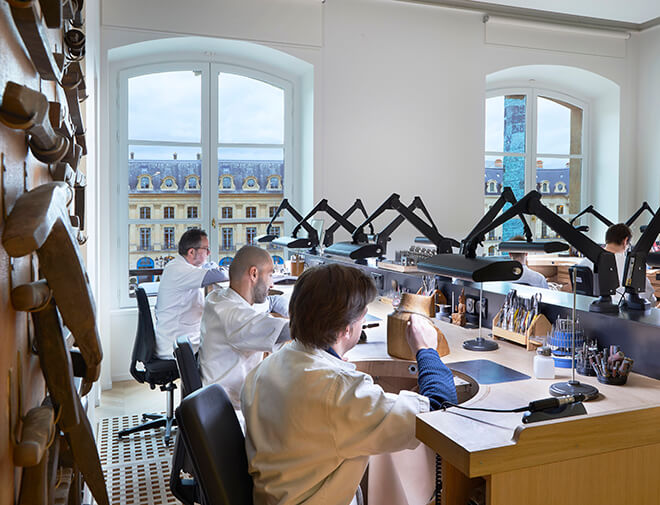 Offering an air of sophisticated comfort, the Chaumet hôtel houses a total of six intimate salons such as, the Salon des Joyaux, Salon Malmaison, Salon des Dessins, Salon des Diadèmes, Salon des Perles, and most notably, the Salon Chopin.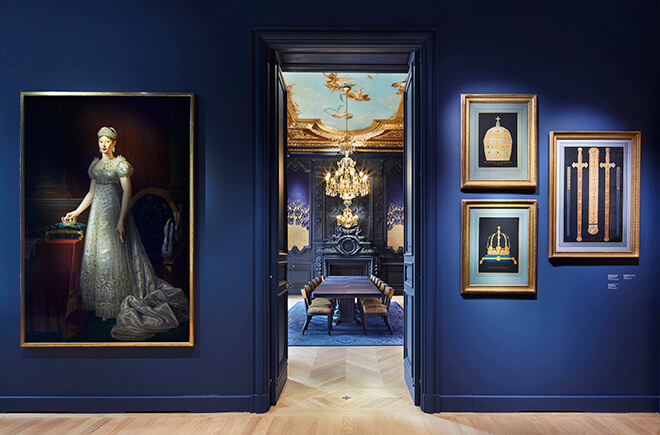 Designed at the request of Baron Baudard de Sainte-James by lead architect François-Joseph Bélanger and a team of artisans prized by King Louis XVI and Queen Marie-Antoinette in 1779 – the Salon Chopin is regarded as an exceptional artistic treasure, with invaluable paintings of Lagrenée le Jeune, and the sculpted panelling of anchors, shells and tridents by the Rousseau brothers, lining each wall. As an ode to a former resident's final mazurka and the salon's musical identity, the space now also includes a Pleyel piano from the 1920s.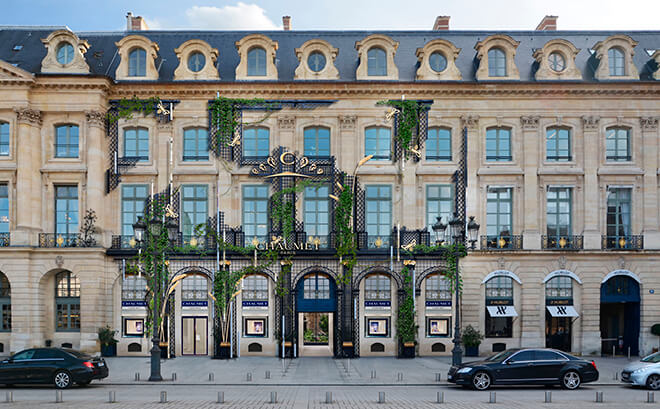 With bees and golden ears of wheat, lush foliage, graphic mirrors and Chaumet blue trellis, the Maison reels in the new chapter with a symbolic garden. The enchanting installation stretches across the 12 Vendôme's façade, rising from the boutique to the workshop, and encircling the grand salons along the way. Lit up after nightfall, the garden represents the Maison's most cherished union of naturalistic inspiration and jewellery culture.
By Julia Roxan