---
Style & Beauty
Caudalie's cult favourite has a new look now
Ever since its creation 22 years ago, the famed Caudalie Beauty Elixir has been a cult favourite loved by many for its effective and miraculous benefits and effects. The elixir was a concoction created by Mathilde Thomas in 1997 when she wasinspired by a secret royal beauty recipe created for Queen Isabelle of Hungary in the […]
Ever since its creation 22 years ago, the famed Caudalie Beauty Elixir has been a cult favourite loved by many for its effective and miraculous benefits and effects.
The elixir was a concoction created by Mathilde Thomas in 1997 when she wasinspired by a secret royal beauty recipe created for Queen Isabelle of Hungary in the 16th century that allowed her to stay youthful and vibrant for years to come.
That was how she managed to charm and marry the King of Poland, who was 35 years her junior. That was the starting point for the Beauty Elixir and now fast forward to 2019, Caudalie revives the love story of the two with a special limited edition bottle design for the Beauty Elixir.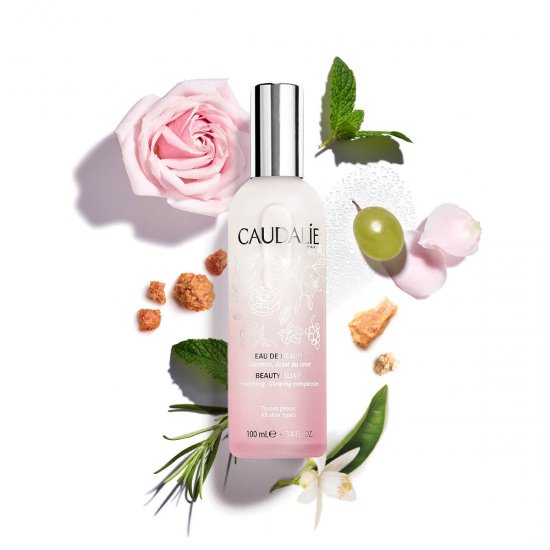 For the first time ever, the frosted body of the Beauty Elixir is now dressed in pinkand stamped with prints of the ingredients found inside the bottle including grapes, pink roses, orange blossom, rosemary and mint. Like its formula, the bottle now resembles a beautiful enchanting garden of beauty.
Made with a 100% natural original formula, the elixir is made to be used throughout the day – be it awakening your skin in the morning and adding a boost of radiance to recharge for the evening.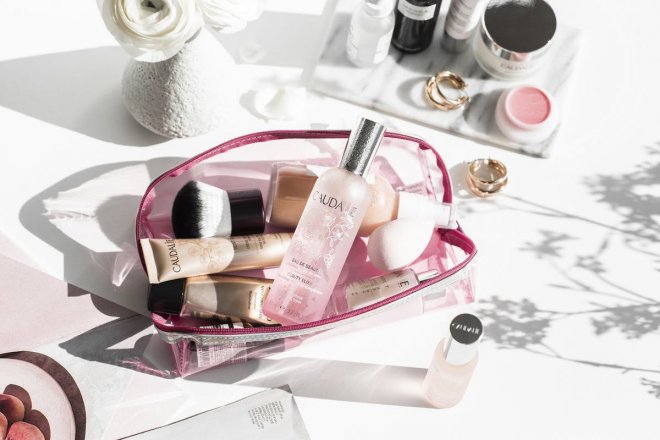 Before we end, let's give you some quick times on how to use this amazing Beauty Elixir!
As a wake-up spray to refresh skin and provide an instant glow.
As a skin purifier in the evening after make-up removal to enhance the skin's complexion and tightens pores.
Sprayed on your upper bust or neck in office, it soothes your senses, provides immediate refreshment and overcomes a cloudy mind.
Sprayed in a room, it creates the perfect atmosphere for mindfulness meditation os spritz on your pillow, for sweet dreams.
For makeup, spray before and after makeup to prep and set your look.
Used to moisturise your makeup sponges to work wonders for ameliorating your 'blend'.
Used on a plane, to hydrate thirsty skin
The Caudalie Beauty Elixir is now available in all Caudalie, KENS and Sephora stores from 18th July 2019 onwards.
Available only while stock lasts.
This article was originally published on www.lofficielmalaysia.com