---
Style & Beauty
Alessandro Michele casts his design team as the faces of Gucci Epilogue
It all started in February where Gucci staged "An Unrepeatable Ritual", a show that marked the beginning of a love story that Alessandro Michele wrote for the world, which was followed by a slew of advertising campaigns in May that challenges the norm – one where he urges us to find beauty in imperfection and unpredictability. On the campaign […]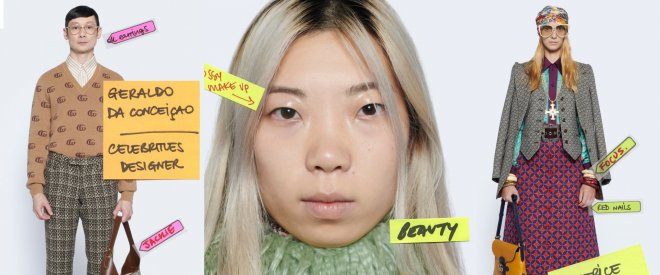 It all started in February where Gucci staged "An Unrepeatable Ritual", a show that marked the beginning of a love story that Alessandro Michele wrote for the world, which was followed by a slew of advertising campaigns in May that challenges the norm – one where he urges us to find beauty in imperfection and unpredictability.
On the campaign in May 2020, Alessandro says, "It was a radical experimentation in which I let myself go with the idea that beauty can appear, unpredictably and wonderfully imperfect, through the absence of control."
And come 17th July 2020 (last weekend), Alessandro was ready to wrap up his narration, a fantastical epic trilogy, with a closing act – the Gucci Epilogue, "the final act of a fairy tale in three parts".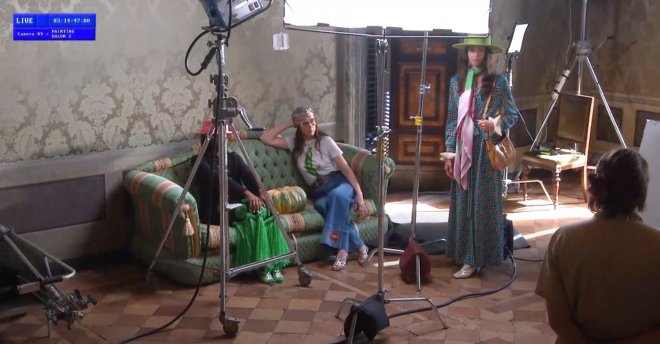 And due to the current global pandemic, the digital world has become a vital platform for all forms of presentation to replace physical runway shows (at least, for the time being). For Gucci, they always do it with a twist – instead of a regular 20-minute live stream of a presentation, they went for a 12-hour long live stream extravaganza.
The live stream started rolling at 2 PM (Malaysia time), where Gucci filmed Alessandro's crew at Palazzo Sacchetti in Rome, Italy working tirelessly behind-the-scenes to manifest his wondrous vision. There, you see not the regular Gucci models and muses.
Instead, Alessandro's design team had come to front the lens as the faces of the Gucci Epilogue collection. From kidswear designer to women's ready-to-wear designers and creative services researcher, the presentation was unlike any other. In between the 12 hours, you can see the cast of designers and production crew working tirelessly to make a new miracle.
"The clothes will be worn by those who created them. The designers with whom, every day,
I share the daze of creation, will become the performers of a new story. They will seize the poetry they contributed to mould."
– Alessandro Michele.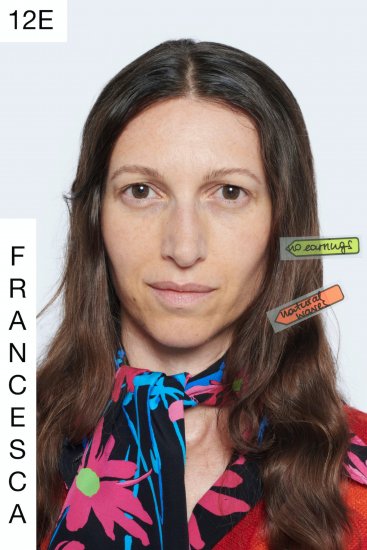 The collection itself screams the Bohemian 60s – an era Alessandro has always loved and showcased in his time with Gucci. Long floral silhouettes filled the collection with touches of bold paisley prints and paired with turbans, large-brimmed hats and luscious fabrication.
It's that perfect wardrobe for the Mediterranean seas and hot tropical weather (like ours in Malaysia!). But like any creations by Alessandro, we get a few mini surprises hidden within. One is the return of the Disney collaboration featuring Donald Duck and his triplet nephews, while another is a nod to the East where Gucci meets Doraemon, the iconic Japanese manga/anime character.
With 76 looks in total within the collection, there are much to be desired within this final act named Gucci Epilogue. Now, let us fill you with visual pleasure with the Gucci Epilogue Lookbook (just further down below).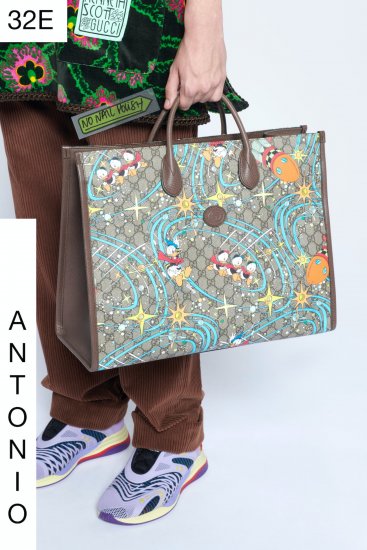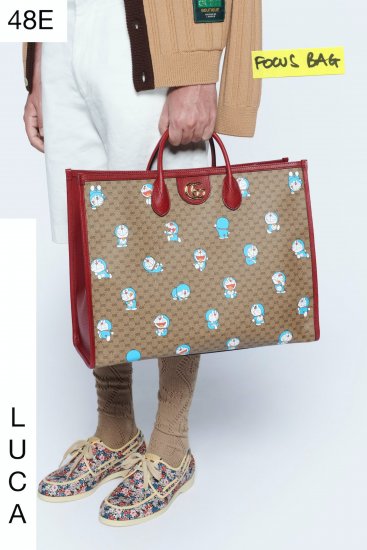 Disney X Gucci © Disney bag and Doraemon x Gucci bag.
Swipe gallery below to see Alessandro's design team in the Gucci Epilogue collection:
Visit www.gucci.com to discover more about Gucci Epilogue.
This article was originally published on www.lofficielmalaysia.com.