---
Properties, Tech & Motoring
Porsche Ranks First As The World's Most Valuable Brand
The Stungart-based sports car manufacture's recent IPO paves the way for a promising future.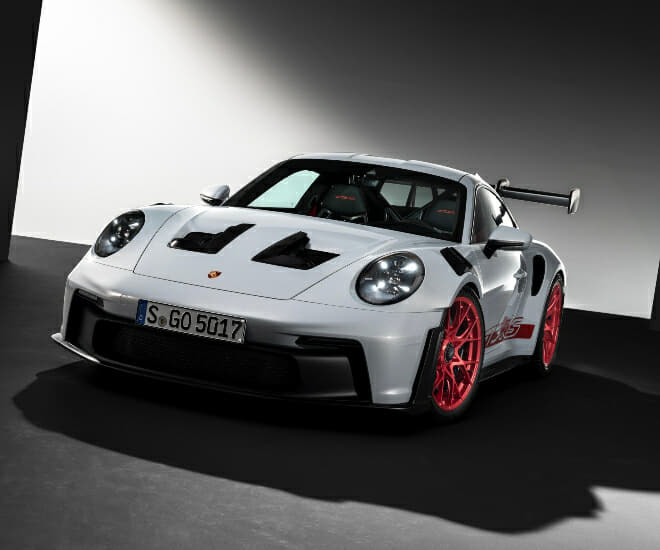 For German carmaker Porsche, its IPO debut on 29 September 2022 at the Frankfurt Stock Exchange was a momentous day as it ushered in a "new era with increased entrepreneurial flexibility", according to the press release by the marque. The day also saw a new record in Europe as the car brand now holds the largest IPO by market capitalisation of around €78 billion.
On the first day of trading, the shares of Porsche were offered at €82.50 per share and by 6 October 2022, prices rose to €93, corresponding to a total market value of €85 billion. Compared to its ex-parent company Volkswagen's market capitalisation of €77.7 billion, the sportscar maker finishes first to be Europe's most valuable brand. Further adding to the prestige is the marque retaining its position as the world's valuable luxury brand, according to Brand Finance, a leading brand valuation consultancy.
Speaking more about the successful IPO, Oliver Blume, chairman of the executive board of Porsche AG, said, "Making our customers' dreams come true is what drives us. Today, a big dream comes true for us. With the completion of the IPO, we are beginning a new chapter in the unique history of our company." He further added, "This is a historic moment for Porsche. Above all, I would like to thank our more than 37,000 dedicated colleagues worldwide and all who have enabled us to announce our successful IPO today."
Porsche's spun-off from its former parent company Volkswagen came at a juncture where the sportscar marker was due to end its financial and domination agreement by the end of 2022. Instead, it will be replaced by an industrial cooperation agreement where both entities will "govern their industrial and strategic relationship". The common thread that holds the two is the aim for a "sustainable and value-creating development of Porsche AG".
With the fresh funds it raised from the IPO, Porsche has plans to use it and fulfil its commitment towards electrification. By 2030, 80 per cent of the cars made by Porsche will be battery-electric vehicles and accompanying this path towards a greener future, and it is working towards a net-carbon value chain by the same year. This move towards using electric engines aligns with other car manufacturers like Rolls-Royce, Bentley, Ferrari and Lamborghini.
"We aim to redefine the concept of modern luxury by combining luxury with sustainability and social commitment. Porsche wants to grow with its luxury products and services and assume social responsibility," shared Oliver Blume of Porsche's aim for the future.
The company is expecting its operating profits to be in the range of 17 to 18 per cent for the year ending 31 December 2022. Porsche is in a strong financial position as its half-year financial results already saw it earning €17.92 billion, so for the year 2022, its predicted revenue is around €38 billion to €39 billion.
For more car reads, click here.