---
Properties, Tech & Motoring
Designing For The Future — Circularity Mission
An interesting insight into how different design industries are taking a firm stance on adopting the circularity mission when it comes to designing eco-conscious products and spaces.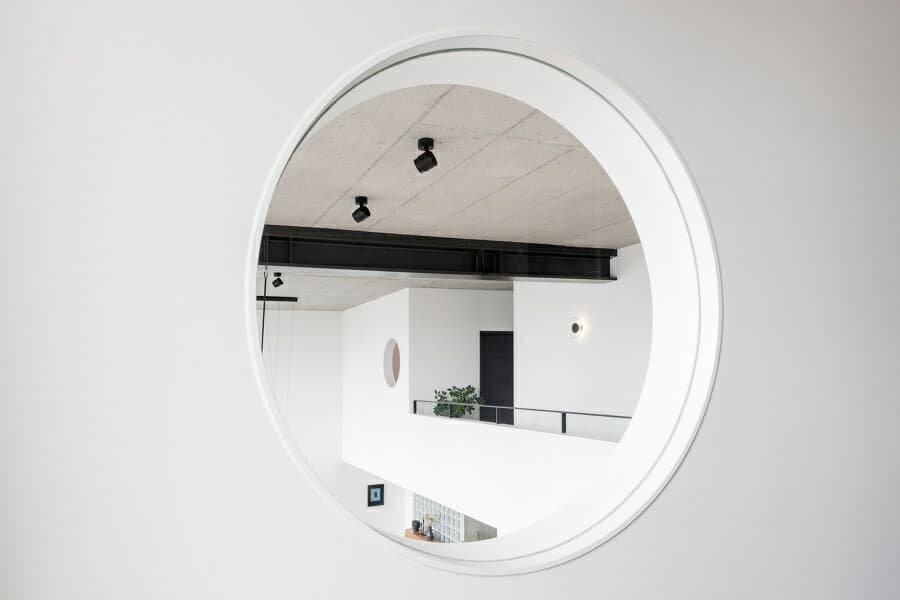 The design industry — furniture, lighting, interior, and architecture — needs to adopt a truly circular economy to weather the times and changing customer preferences. Giving back to the environment isn't just about using less, it's also about the consumption process; that is, the longer lasting the product, the better it is. The circular economy is also about making repairable, recyclable products that can be consumed by a more appreciative user who values the item longer so less waste is generated.
Design plays a vital responsibility in the production and creation of products that have to adhere to the principles of sustainability as far as possible. It's also about convincing people to use the product and value them.
While the circular economy is an aspiration rather than a guideline, it's open for interpretation since it can be applied in many design industries. But if we were to go into detail about the term "circular economy", it should be coming from the right approach of thinking, that is, suggesting a perpetual moment of a product lifecycle which means recycling or returning the materials to the original state, or it can also mean a cycle of usage, upgrade or repair.
Designers and architects need to understand that circularity needs a good set of expertise and skills. It's about evaluating and analysing material sourcing at the base level. A designer who is well-informed about sustainable materials can go about creating products that adhere to this essentiality. Designers can even urge furniture brands to use more sustainable materials and help pave the organisation toward circularity. Creating a product based on sustainable materials also helps to convey more interesting stories to reporters and journalists, who can then influence their readers. This approach can widen the appeal of buying and using brands that adopt circularity.
Designers can also work with companies to add value to a product's ecosystem that goes beyond distribution, production, and service. Ultimately, convincing people to use and value such products is the end goal. Once a brand dominates the discussion regarding circularity and sustainability, the customer can be educated further.
Wondering what designers, interior designers, and architects are up to these days when adopting a circularity approach? Here are some fine examples.
Zurich Home
A new residential interior project by Huggenbergfries demonstrated its approach to circularity by working with minimally invasive interventions while giving the space a much-needed second life. The firm tried to preserve as many of the existing elements while continuing to tell new architectural or spatial stories. The heart of the home is the two-storey living space which exposes the brutalist exposed concrete behind the formerly white-painted ceiling. This showcases the re-exposed steel beams and enlivens its industrial charm once again. A spokesperson for Huggenbergfries opines, "With a product designed for the long term and as a system, it's very easy to tie in, continue it and thus modernise without tearing everything down".
Salone 2022
The world's largest furniture fair returned this year with a bang. The event explored themes of sustainability and ecology; the relationship between nature and the way we live its creator/architect Mario Cucinella. His 1,400-sqm installation titled "Design with Nature" demonstrated his mission for the ecological transition of the design world – "to demonstrate that is both possible and crucial to start embedding sustainability and environmental awareness into furniture production". His "Future of Home Living" expressed three main themes: ecological transition, the home as the prime urban element, and the city as a mine. His installation explored the potential of cities as "reserves" of the future where raw materials used in the construction could be sourced.
More than 2,000 exhibitors, including 600 young designers under the age of 35 expressed their creative prowess, using the exhibition space as a playground for their design narratives that explored ecology and sustainability as the main theme. The president of the Salone explained that the world has a duty to move even faster in the direction of design, production, and distribution solutions that are as sustainable as possible, opting for an ethical approach that results in immediate ecological transformation. The board of Salone del Mobile had also put together a series of guidelines to help exhibitors and booth designers employ reusable or upcycled, low-environmentally safe products. It also looked at how materials could be reused or disposed of.
Sleep Sustainably
Dutch sleep specialist Auping whose storied history in making mattresses and beds goes back to 1888. Its new mission is to realise its dream of a sustainable world where we can sleep better and not fret about harming the environment. Based on government data, the company found out that Europeans throw away 35 million mattresses a year. The unfortunate usage of using layers of glue to artificially hold layers of materials is often incinerated and toxic fumes go back into the environment. This model of production, usage and disposal is definitely not sustainable. In March 2020, the European Commission adopted a new circular economy action plan for a greener economy.
This means materials and components can be reused in closed loops and waste is avoided. Auping is the largest independent mattress and bed manufacturer based in the Netherlands and will be leading the sustainable way in the sleep industry. The brand's "Auping Evolve" is the world's first circular mattress because it only consists of two materials: steel for the spring and polyester for the comfort layer on top. "These materials can be infinitely recycled on a first-rate and equal level," explains Wouter Dijkman, Manager of Research Innovation and Product Development at Auping. Using high-tech adhesives in collaboration with Niaga, these adhesives can be deactivated, allowing for the various layers to be separated and recycled without producing any harmful toxic waste.
Green Furniture
Haworth, one of the largest furniture companies in the world, is bent on "rework, repair, recycle and reuse" as its mantra. Its Maari chair designed by Patricia Urquiola is 100% recyclable. While the chair was designed in 2019, Urquiola was tasked to rethink how the chair could be elevated to a greener proposition for the future while retaining its essential aesthetics. Thus in 2021, she came up with an idea to produce a 100% recycled and recyclable version of the plastic moulded shell. She said she could not approach any of the raw materials the way the company had approached them before.
Urquiola cited, "We need to change our mindset toward a sustainable perspective.' With a 100% circularity target set for 2025, Haworth willingly accepted the challenge." Teaming up with Bock, a component manufacturer in Germany, she was able to re-process the waste materials and return them to the system. Previously, the recycled content for the shell in the European market was 15%, but by autumn 2022, the Maari chair will be offered in a 100% recycled and recyclable shell. The upholstered version features a recycled yarn called Seaqual which is derived from 10% marine plastic and 90% post-consumer PET from land sources, not forgetting Oceanic fabric taken entirely from recycled plastic (i.e. 26 bottles per metre). Urquiola enthused, "Waste is not trash but a precious resource, an opportunity rather than a challenge."