---
Arts, Culture & Lifestyle
Sukkho Samui Estates: Unforgettable Stay on the Island
Located in the heart of Thailand's island-hopping hub, Koh Samui, Sukkho Estates offers everything that this island paradise has to offer, but with a hint of elegance, and sophistication.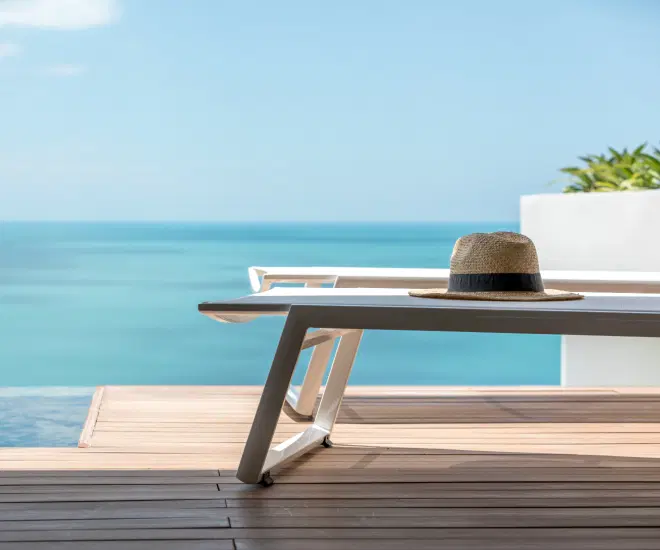 Anyone who has wandered to wonderful Thailand will tell you that the draw card for this exotic "land of smiles" is the incredible feeling of calm you get, almost instantly upon arriving on its shores.
The friendly, heartfelt greetings at every stop, the warm, flavourful cuisine that seems to transport you to distant lands and the gentlest touch of the waves that quietly tip-toe past the breakers, as if not to disturb their long-awaited guests. Everything in this place seems to live on its own time, and in its own way, free and at peace.
This is Thailand. And this is the message from the minds behind Sukkho Samui Estates, the award-winning vacation home rental. "Sukkho" is a Thai word used to express the feeling of happiness that comes from genuine and memorable experiences, where everything is at ease. And this ambitious "home away from home" styled estate achieves just that.  
Located in the heart of Thailand's island-hopping hub, Koh Samui, Sukkho Estates offers everything that this island paradise has to offer, but with a hint of elegance, and sophistication. Walk the pearlescent sands and dip your toes in the aqua-blue water before returning to your own, private villa. Perhaps order in with your personal concierge service, or explore the local street cuisines that Koh Samui has to offer. The choice is yours, and the options are plentiful.  
What separates Sukkho Samui Estates is not just the exclusivity that it offers, or the private infinity pool on your own deck. What separates Sukkho estates, is the personalised, daily itinerary, which can be tailored to your liking. An opportunity to explore Samui on your own time, in your own unique way. "A truly crafted living, with a luxurious twist."  
From scuba diving to off-road biking, Sukkho Estates offers a wide variety of activities over a vast space of coral reefs and isles, which are only limited by your own curiosity and daring. Immerse yourself in the Thai culture with your beloveds and sign up for a temple tour, or spend the day with the mighty elephants, but should you really want to see the sites, then why not put your sailor's hat on and take to the seas?
A personal cruise around an island paradise is the only way to travel in Thailand, and the seafaring Sukkho range is something to behold; in fact, the range of boats you can rent is just as great as the variety of places to visit. Equipped with a local expert as your captain, you will truly live the life of an explorer as you are introduced to the secret places of the archipelago, where a snorkel and some flippers will help acquaint you with some of the most exquisite marine life you will ever see. 
The coast of Koh Samui is home to barracuda, whale sharks and titan triggerfish at some spots, to name a few. The adventure doesn't stop there though, as Koh Samui has another unbeaten path laid out for you in the form of the Moh Ko Ang Thong National Marine Park, which consists of 42 individual islands, filled with some of Thailand's most beautiful and interesting reptiles, and a fit home for the most passionate bird watcher.
The real treasure that this little piece of paradise has to offer is Tala Nai, or as the locals call it, "emerald lake". A hidden saltwater lake, which reflects the sunlight in countless shades of green and provides you with an overwhelming feeling of tranquillity and peace. Koh Samui's National Marine Mark and the Emerald Lake are only two of the many awe-inspiring locations in this little oasis, which was made famous in Danny Boyle's blockbuster "The Beach". And if it's good enough for Leonardo Dicaprio, it's good enough for us.
Sukkho Estates is a place one can go home to. A place to live, and smile, as the Thais do.
To learn more, visit https://sukkhosamuiestates.com and follow its Instagram: https://www.instagram.com/sukkhosamui/.
For more travel reads, click here.