---
Arts, Culture & Lifestyle
Paul Allen, Microsoft's Co-Founder to Sell US$1B Worth of Artworks at Christie's
Highlights from the auction include Jasper Johns's "Small False Start" and Pau Cézanne's "La Montagne Sainte-Victoire".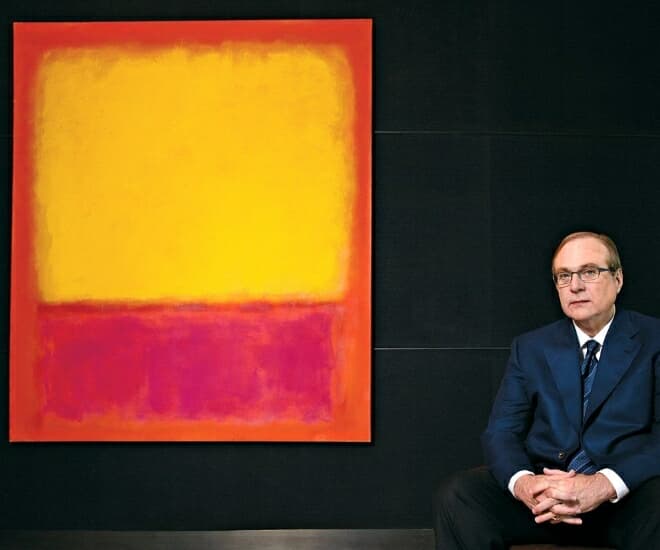 Aside from being known as one of the co-founders of Microsoft, Paul Allen is also an ardent art collector. His collection of artworks spanning from paints to sculptures is worth an estimated US$1 billion. The trove of masterpieces will be sold by Christie's from 9-10 November 2023, which will likely be the most expensive ever sold in the industry, even beating out the sale of the court-ordered Macklowe collection held by Sotheby's early this year at US$922 million.
Allen grew into prominence in the 1970s as a tech pioneer. He used his massive wealth for philanthropic causes, where he supported the movement to bring art closer to the people by loaning his artworks to major museums and galleries. His investment company Vulcan, also commissioned public art projects around the city and showcased local talents. In 2018, Allen passed on, whose cause of death was complications from non-Hodgkin's lymphoma.
According to The New York Times, "Among the highlights of the works from the Allen estate that will be for sale is Jasper Johns' acrylic and paper collage "Small False Start" from 1960, estimated to bring more than US$50 million, and Paul Cézanne's "La Montagne Sainte-Victoire" (1888-90), estimated at over US$100 million." The lot for sale spans art-historical eras from Old Masters to Impressionists to modern and contemporary art.
The proceeds from the auction will go to charity as per Allen's wish. In an article by ARTNews, Allen had always supported causes that will improve society's quality of life. During his lifetime, he "distributed US$2 billion to causes related to medicine, the environment, and culture. Among his other endeavours in the culture space are his founding of Seattle's Museum of Pop Culture (MoPOP) in 2000 and the Seattle Art Fair in 2015."
"It's a major event for the art market and for the art world," Guillaume Cerutti, the chief executive of Christie's, said in a telephone interview. "The fact that it embraces five centuries of great art — from Botticelli to David Hockney, plus of course the very inspirational figure of Paul Allen, plus the fact that the sale is dedicated to philanthropy — we are really moved by this extraordinary project we are on. It's something that's very special."
The art market remains resilient even as the global economy faces strong headwinds from rising inflation, supply chain disruptions and global political instability. A survey published by Art Basel and UBS reported that in 2021, the industry generated US$65.1 billion. Case in point of the continued interest in the market is Andy Warhol's 1964 silkscreen of Marilyn Monroe's face, "Shot Sage Blue Marilyn," which fetched a price of US$195 million at an auction by Christie's in New York.
This proves that art collecting continues to be a viable investment as it has a low correlation with the stock market and is not susceptible to global issues. Furthermore, diversification is always the mantra when it comes to wealth preservation and investing in the art world is perhaps the best way for both in the long run.
For more art reads, click here.