---
Arts, Culture & Lifestyle
All you need to know about Beringer Wine of the Napa Valley?
We met Sam Stephens, the brand ambassador of Beringer during Penang Rendezvous 2018 and had a quick chat with him about the wine from Napa Valley.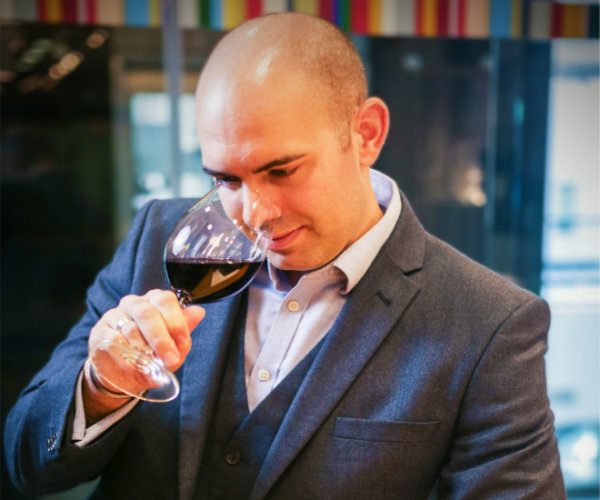 Established in 1876, Beringer is the paragon of US wine imbued with the greatness of Napa Valley. Beringer has been making wine with grapes from its own well-maintained and vast vineyards with the expertise of Chief Winemaker Mark Beringer.
It is no surprise that Beringer is the twelve-time winner of Wine & Spirits "Winery of the Year". With its special curated formulas like Beringer Private Reserve, Beringer Knights Valley and others – which are rated more than 90 points by Robert Parker and Wine Spectator – Beringer has carved out a reputable name among a sea of Old World labels.
During Penang Rendezvous 2018, we met Sam Stephens, the ambassador of Beringer and we were honoured to have him to talk about the brand and its legacy.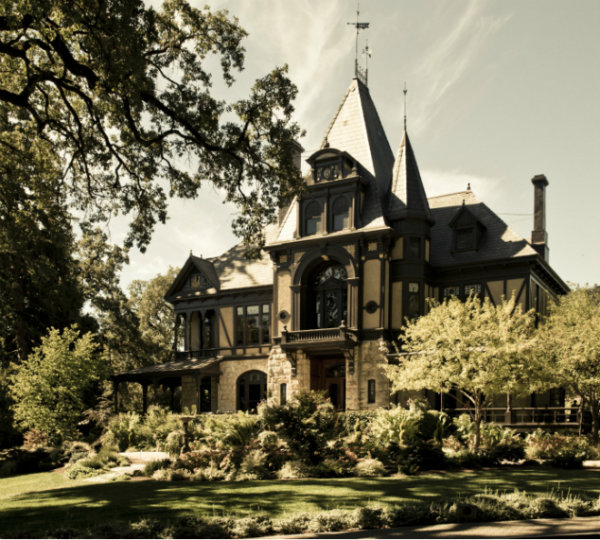 Can you tell us a little about yourself and what you do?
My name is Sam Stephens and I'm the brand ambassador for Treasury Wine Estates. Based in Southeast Asia, I go to all the markets to educate and inspire people about our brand, wines, history and stories behind our brand. I have been working in the wine trade for 23 years now. I'm currently studying for my masters in wine qualification.
What is the story of Beringer?
Beringer is actually one of the most storied and famous wineries in America. It is based in Napa Valley, California, which is one of the most premium regions for wine in the U.S. regarded by many.
Beringer was first established in 1876 by two German brothers, who moved to California and saw the potential of the Napa Valley as a fantastic wine region. They established the winery after that and today we are the longest continually produced winery in the US. We have the great great grandson of the Beringer brothers, Mark Beringer as our current chief winemaker.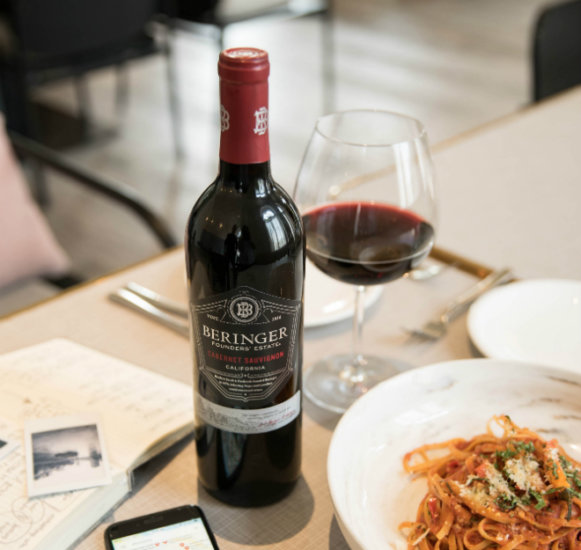 Can you tell us the difference between Napa Valley wine and traditional European wine?
In my opinion, Napa Valley is being regarded as an amazing place for premium quality and luxury wine because it has an amazing climate for growing premium quality grapes. It is slightly warmer than usual traditional European places.
Style-wise, you will find Beringer and premium luxury wines richer and more full-bodied, probably right into the character than your traditional burgundy wine. All these have to do with the climate. We also find that Napa Valley wines have just as much elegance and sophistication as the Old World wines, but it is richer in flavour and more full-bodied.
What is the difference between drinking culture of Malaysia and that of the US?
The difference is the US has a much more introspectiveness, they drink a lot of local wines. On the other hand, here in Malaysia, we don't have a local wine source. Therefore, Malaysians drink a wider scope of wine and I think they are really embracing premium American wines like Beringer. This is because they understand the quality, heritage and history particularly behind the brand like Beringer.
I think Malaysia's wine culture is really growing exponentially at the moment, particularly here in Penang. We are seeing some amazing premium wine boutiques stocking up wines and we met some really engaged consumers who enjoyed the variety the wines bring to their life. In fact, it is a very social thing which you can enjoy drinking wines while sharing stories with your friends. For me, Malaysia's wine culture is considered at the exploratory stage.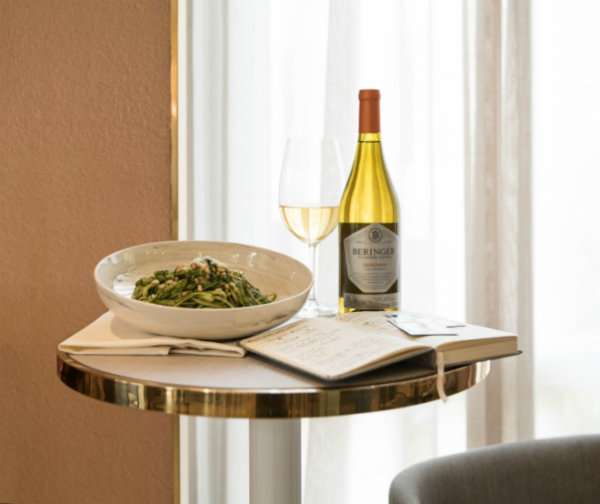 Can you give us some tips on how to find a good wine?
With wine, it comes down to knowing what you like. So, I always recommend people taste everything, try as much as you can because that allows you to build your own portfolio of what you like and what you don't like, that is very important.
A good tip for finding a good quality wine is never go for the cheapest wine, whether you buy it at the restaurant, the grocery store or the wine merchant. Generally, you get a much better attempt if you go up one or two price level. So the idea is to look at something that is closer to the range of MYR 100 and above, instead of MYR 50 or MYR 60.
Let's take Beringer as an example, we have a fantastic entry level gourmet wine. With that, can you step up to founder level, which is just MYR 20 more, and you can really taste the difference. And if you continue to step up to Napa Valley range, which what we showcased here today, it gives you another level of complexity, intensity and richness. Therefore, a couple of steps up the price ladder will give you a much more premium wine and enjoyable experience.
Lastly, in your point of view, how do Malaysians perceive U.S. wine especially Beringer?
I have been to Malaysia nine times last year including this Penang trip, I found out that people start to embrace US wine and premium US wine on the same level as the traditional European wine.
With the discovery of wines like our Knights Valley, Private Reserve and white wine Chardonnay, I think people in Malaysia seemed really excited about the quality coming out of Napa Valley and the luxury wines they are able to access here.
Discover more about Beringer wines on www.beringer.com.