---
World Of Watches
Much Awaited Nobu Shoreditch Opens
The famed Japanese restaurateur expands his global empire with the new Nobu Hotel Shoreditch in London.
Nobu Hotel Shoreditch opened in the heart of the city's artistic quarter over the weekend, bringing the celebrity chef's Peruvian-influenced Japanese cuisine and luxury property to the British capital.
Set back from Great Eastern Street, the hotel features 143 guest rooms, seven suites, and a 240-seat restaurant which will serve his signature cuisine along with local, Shoreditch-inspired menus and cocktails.
It's the latest opening for Matsushisa's Nobu Hospitality group, which he operates with Hollywood partner Robert De Niro.
The London outpost follows openings in Las Vegas, Manila, Miami, Malibu and Ibiza.
Along with attracting international travelers, the chef is also hoping to assert a bigger presence in London, as Nobu Hotel Shoreditch marks his third restaurant in the city. Diners looking for a more intimate experience can also book a spot on the 10-seat sushi bar, or at the 18-seat chef's table.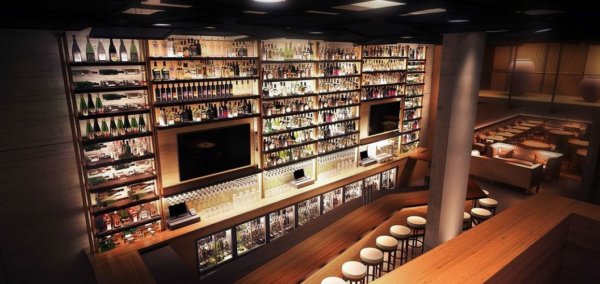 To make the luxury property more accessible for regular passers-by, the hotel also features a public "pocket garden," in the aim of serving as a small oasis in East London.
The property is instantly recognisable on the street by its cantilevered steel beams and overhanging floor slabs.
The first Nobu hotel opened in 2013 as a boutique hotel within Caesars Palace Las Vegas. More openings are planned for Riyadh, Marbella, Chicago, Los Cabos and Toronto.