---
Style & Beauty
The Alchemist's Garden, a Gucci venture into haute perfumery
Gucci unveils The Alchemist's Garden, an haute perfumery collection that features a range of seven eaux de parfum, four acque profumate (scented water) and three perfumed oils. Named after the Italian house's Fall Winter 2017 collection, Alessandro Michele transforms his garden of wonders into beautiful scents that ignite imagination and unlock memories. "We imagined returning home from the […]
Gucci unveils The Alchemist's Garden, an haute perfumery collection that features a range of seven eaux de parfum, four acque profumate (scented water) and three perfumed oils. Named after the Italian house's Fall Winter 2017 collection, Alessandro Michele transforms his garden of wonders into beautiful scents that ignite imagination and unlock memories.
"We imagined returning home from the summer. What is the smell when it starts raining in the city? It was fun to work like old perfumery experts, with scents and essences like alchemy, and to tell the story of atmospheres, spells, almost the idea that smelling or having that perfume transports to a time, which sometimes is a struggle to remember but it is a smell immediately leads to life experience"
– Alessandro Michele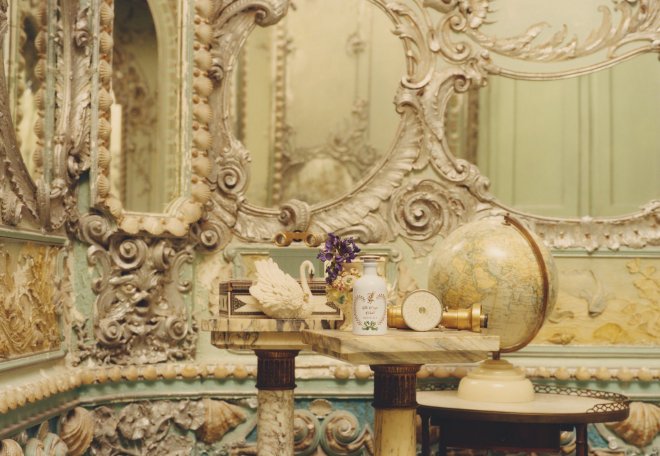 Designed by Alessandro Michele and master perfumer Alberto Morillas, The Alchemist's Garden allows you to refine and build your very own scent with the seven eaux de parfums as the base, each grounded with a hero ingredient – Oud, Amber, Violet, Iris, Mimosa, Rose and Woods – to reminisces a moment, a season, and a memory.
Then you can use the oils and acque profumate to layer and personalise your very own intimate, signature fragrance.
In the campaign shot by Colin Dodgson, sees the sophisticated packaging of The Alchemist's Garden. The perfumery collection is housed in humble jars, finished with lacquer and gold lettering which exude the ancient magical spirit of a vintage apothecary.
Also included within The Alchemist's Garden is a fantastic selection of scented candles that can further elevate your Gucci haute perfumery experience.
Swipe the gallery to take a look at Gucci The Alchemist's Garden:
Visit gucci.com to find out more.
This article was originally published on www.lofficielmalaysia.com.