---
Style & Beauty
Interview: Five Things to Know About the Design Direction of Fabio Panzeri, New Creative Director of Braun Büffel
See the stylings of Fabio Panzeri, Braun Büffel's new creative director in the Spring/Summer 2018 advertising campaign, and his design debut for Braun Büffel in the form of a capsule collection, launching in April 2018.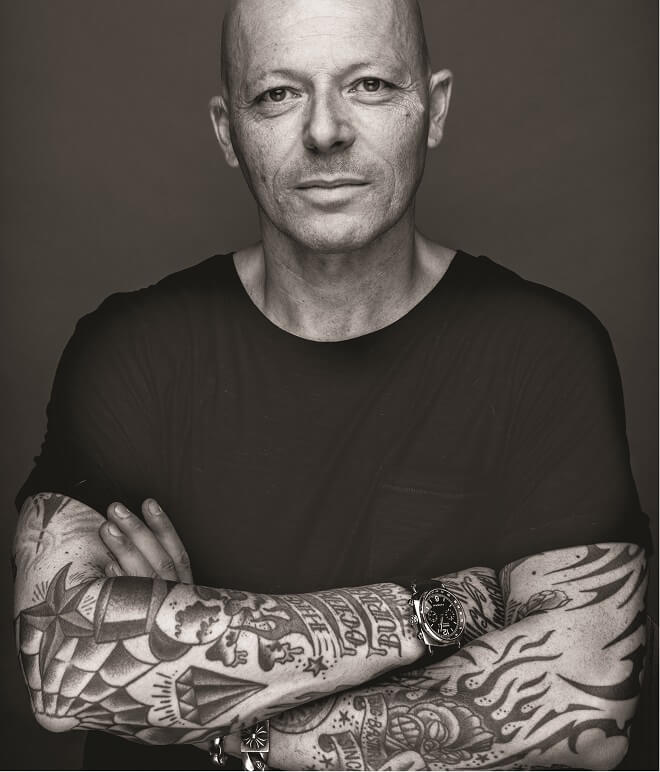 With new creative director Fabio Panzeri onboard, Braun Büffel looks poised to set a brand new tone for the new year. Sporting tattoo sleeves and a professing a love of metal and industrial music, Panzeri looks as edgy as a leather-jacket-wearing, Harley Davidson biker riding into town with his posse of equally tough-looking friends.
But delve into a conversation with 48-year-old Panzeri, and you'll yourself chatting with a cat-loving, environmentally conscious individual who's really excited about taking the German brand's creative direction to new highs, without losing the foundation on which they started.
Panzeri 's impressive portfolio ranges from Mila Schon, Prada and Helmut Lang to Dolce & Gabana and Calvin Kein. His capsule collection already promises eye-catching and updated designs, some with smart use of classic colours and Braun Büffel's iconic buffalo.
Panzeri makes his design debut for Braun Büffel by styling the Spring/Summer 2018 advertising campaign, as well as the capsule collection, which launches in April 2018. Recently in KL to talk about the collection, Panzeri shared five key things with us about his design philosophy: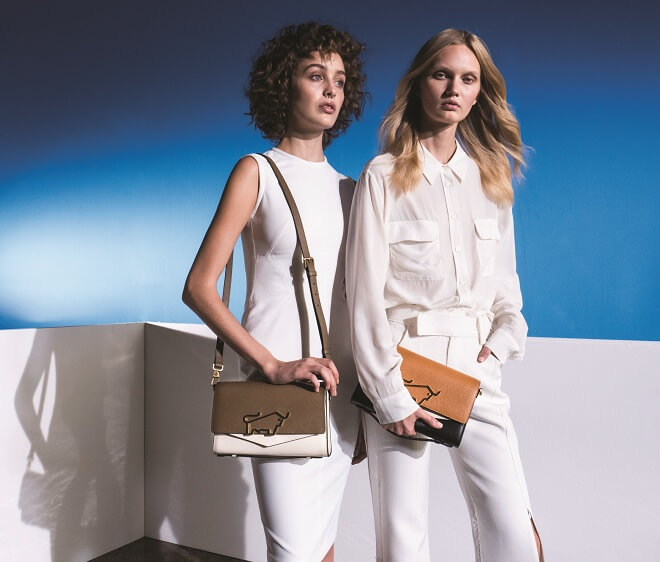 On his design philosophy:
"I designed this capsule collection with bigger logos. I can play with this buffalo and interpret it into something fun and colourful. Or instead of the logo, I can use colours of the buffalo to highlight that it is a Braun Büffel bag. That's more challenging, but we can play with these concepts. For the next collection, I will clean up the bright colours in the men's collection. I don't think the men will want to use a bright yellow briefcase. We can do strange pieces for a window showcase, but not to sell. When people come inside (to our shops) they are looking for classic pieces."
On how he finds inspiration, and the new direction:
"When I travel somewhere, I look at the people in my surroundings and try to imagine them in a perfect world — like they are living in a movie — for people who are completely unique, with special attitudes and styles. Then, step-by-step, I'll analyse colours and shapes to create a collection.
We plan to expand worldwide by changing the perception of our brand, starting with a website refresh, a new creative direction and engaging a younger market."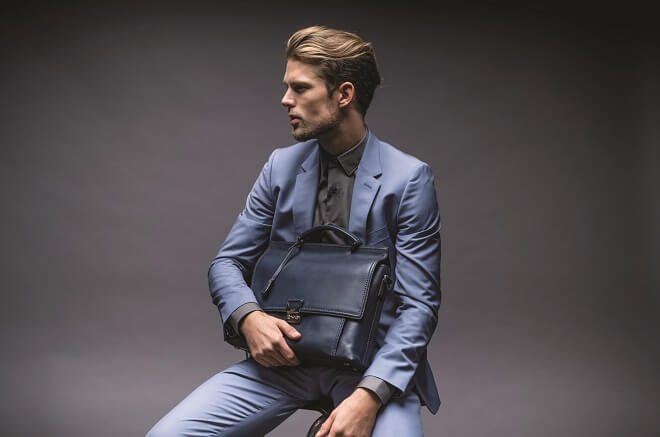 On his favourite piece from the collection:
"My favourite piece is a white tote bag with some black elements called Chester. It's another element of the message, which is to be unisex. In our next collection, we will have more pieces for the unisex market, a new generation of customers who are completely open-minded about using a bag that is really traditionally used by the opposite gender. So it's a gender neutral design that you can use everyday for work or fun."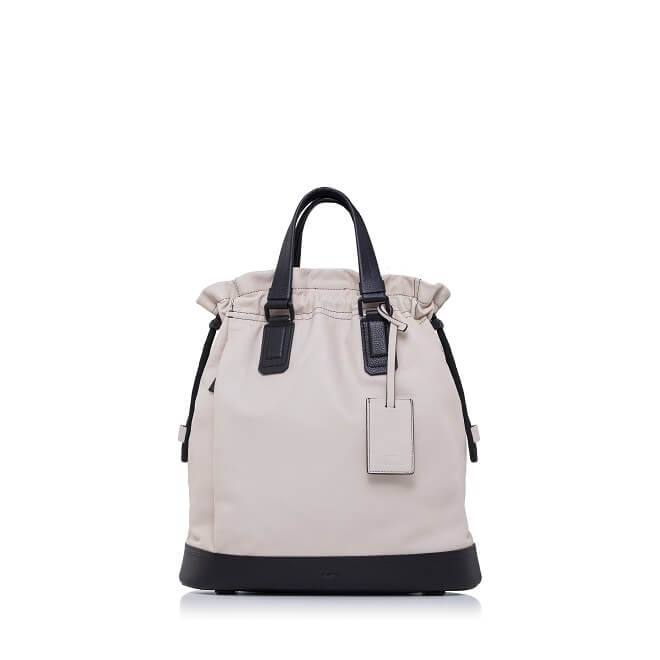 On the unisex/gender neutral concept, and whether it can work for every brand?
"I think yes, but you really have to go the middle ground because unisex is still a strange idea for some. The design cannot be too feminine and it also cannot be too masculine. There are some gender specific elements that can't really be adapted for the opposite gender. For example, a skirt doesn't really work for [average] men. It's more strange. Any brand can do this, but you need to balance well."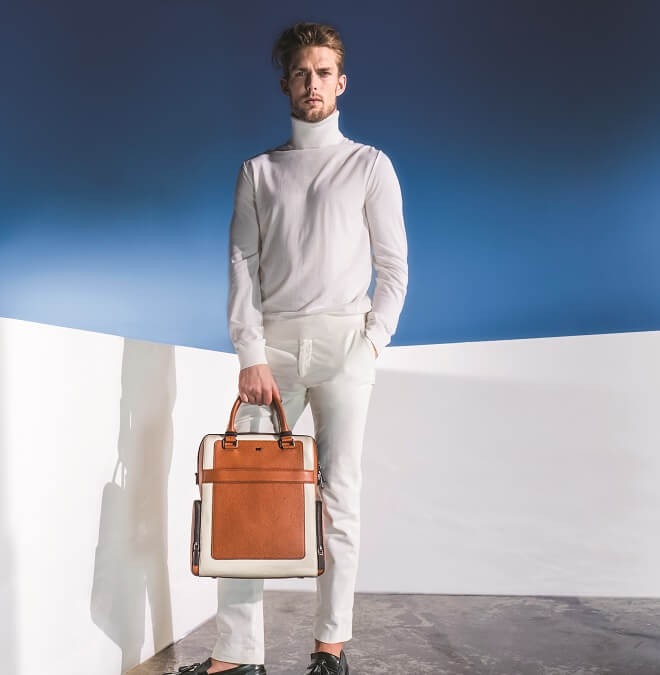 On the age group are they are targeting with his creative direction:
"From 18-45. Let's give that a little extra margin and say up to 48 years old. (laughs) But at the same time we want to retain our classic customers. If we are able to explain really well that our new philosophy is to be more fresh and more modern, it should not be an issue for our old customers to accept. They would want to see something new too. Men and women don't want to feel old, they want to feel young!
Visit the Braun Büffel website to see more of the collection.