---
The Sennheiser HE1 is the Most Expensive Headphones in the World
Hand-assembled, contains 6,000 parts and is hailed a revolutionary audio device, the Sennheiser HE1 will make listening to your favourite music that much more pleasurable.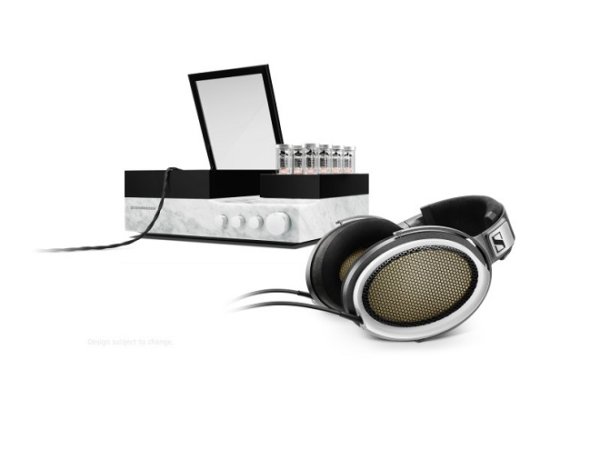 Why buy a new car when you can purchase the a pair of Sennheiser HE1 headphones for just RM235,372.50? Launched worldwide last year and making its debut in Malaysia this week, the world's most expensive electrostatic headphones is designed to create the sound and feel of a concert hall performance in your ears, without you even having to leave the comfort of your home.
The HE1 is intended as a successor to the iconic Sennheiser Orpheus HE90, an electrostatic headphone system with an impressive 500 V tube amplifier, generally recognised as one of the best headphones in the audiophile industry. It took Sennheiser a decade of research to come up with something worthy of the Orpheus lineage. The HE1 is hand-assembled, contains 6,000 parts, including gold vaporised ceramic electrodes, and is hailed a revolutionary audio device that will make listening to your favourite music that much more pleasurable.
Luxurious leather wraps around your ears, comfortable enough for many hours of uninterrupted music. To create a virtually distortion-free listening experience, the audio range of the HE 1 is between 8 hertz to more than 100 kilohertz, a range that far exceeds the hearing limits of humans. Quartz glass vacuum tubes pop out of the white Carrara marble casing when the device is turned on, part of the HE1's dual-amplifier system. The other amplification stage occurs in an "ultra high impulse" system within the headphones, meant to minimise power loss that might affect sound quality.
A listening experience with the Sennheiser HE1 is quite exceptional. You need a room without conversation or ambient sound to get the most out of the HE1, as electrostatic headphones does not cancel outside noise. Let the subtle movements of musical instruments and lively vocals from your favourite tracks lull you into a sense of wonder and contentment, bearing witness that headphones with such impeccable clarity of sound exists. Also, fans of customisation will be pleased to know that is white marble isn't your thing, the casing can be changed to black marble, jade and even solid gold.
Save