---
Arts, Culture & Lifestyle
Lifestyle brand Jim Thompson and Binance NFT partners to celebrate Elephant Day
Binance NFT has teamed up with Jim Thompson and NFKings Productions for an exciting "Mystery Boxes" sale to celebrate Elephant Day on 12th August 2021. A portion of proceeds from the sale will be donated to the Save the Elephant Foundation, an organisation that provides care and sanctuary to ageing elephants. "Mystery Boxes" are an […]
Binance NFT has teamed up with Jim Thompson and NFKings Productions for an exciting "Mystery Boxes" sale to celebrate Elephant Day on 12th August 2021. A portion of proceeds from the sale will be donated to the Save the Elephant Foundation, an organisation that provides care and sanctuary to ageing elephants.
"Mystery Boxes" are an innovative and engaging way for Binance NFT users to unlock special NFTs. Each "Mystery Box" is guaranteed to contain one NFT, ranging from common collectables to ultra-rare, limited-edition NFTs. All users are provided with an accessible and exciting way to add new NFTs to their collection.
For the upcoming "Mystery Boxes" sale, Binance NFT has partnered with iconic lifestyle brand Jim Thompson to launch a limited series of 10 collectable elephants. Jim Thompson is renowned for its range of lifestyle products using only the finest silk and unique craftsmanship that originates from Thailand.
Everyone who buys an NFT from the first sale will be entitled to one year of Jim Thompson's loyalty enrolment. Membership level and associated discounts will depend on the rarity of the elephant.
Users who collect one elephant from each tier (Common, Rare, Super Rare, Super Special Rare) will be entitled to enter a draw to win exclusive prizes including vouchers, a unique private dinner experience for two at the Jim Thompson House in Bangkok, romantic dinners on the Chao Praya River, a 2-night stay at the Jim Thompson Suite at the Mandarin Oriental Hotel, Bangkok and, last but not least, the opportunity to name one elephant rescued by the Save the Elephant Foundation.
Frank Cancelloni, CEO of Jim Thompson, says: "This project is an exciting milestone for Jim Thompson who has always been associated with beautiful Elephants design on its products. Thanks to the great partnership with NFKings Productions, Binance and Heart Media Group, elephants lovers and Jim Thompson fans will have the opportunity to own a unique Jim Thompson NFT elephant and win experiential prices".
Matthew Lim, CEO of NFKings Productions adds "We are very proud to have brought Jim Thompson, a brand with so much history and heritage, into the NFT scene. This project is just the start of how we are going to see an inevitable marriage between the physical and digital world. Blockchain technology through the application of NFTs has now enabled traditional businesses like Jim Thompson an opportunity to experience and interact with the increasingly digitally-savvy user base in a scalable and efficient manner."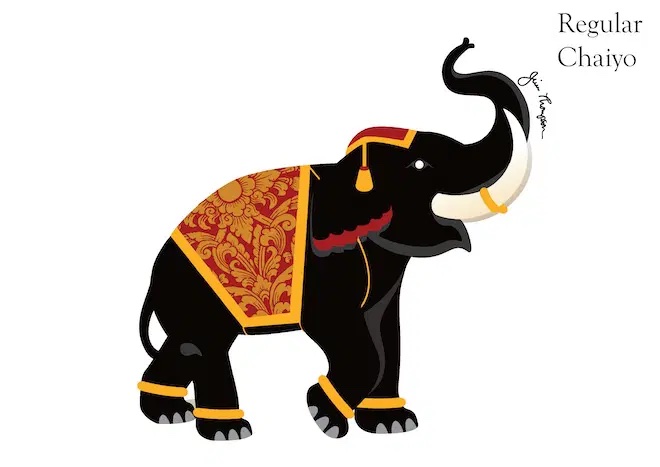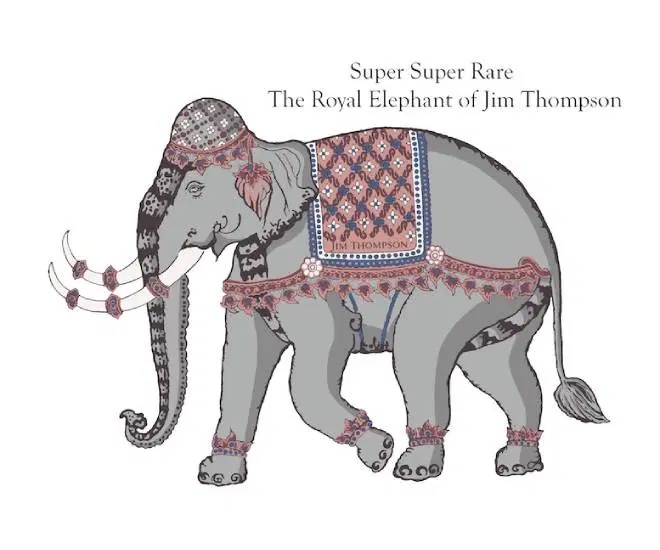 Visit the Binance NFT Platform here on August 12 2021 to participate in the "Mystery Boxes" NFT sale.
This article was originally published on www.lofficielmalaysia.com.